Iti place pagina? Click aici sa ii dai SHARE!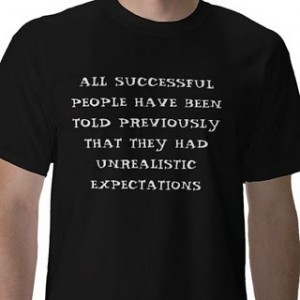 Toata lumea are impresia ca oamenii de succes au avut o idee geniala si au castigat din prima cu ea. Veti fi surprinsi sa vedeti cat de multi au dat gres de nenumarate ori pana sa le reuseasca una, de pe urma careia beneficiem si noi astazi.
Incepem asadar o serie de prezentari a unor oameni care au dat gres la inceput, dar care ne-au cucerit cu idei geniale, unele despre care putem spune ca ne-au schimbat viata. Au intampinat obstacole ce i-a determinat sa munceasca si mai mult, nu au renuntat, ci au crezut in ei si au mers mai departe.
Asa ca data viitoare cand aveti un insucces mai ganditi-va. Veti renunta? Sau veti merge inainte? Ce alegeti? Tineti minte aceste exemple si nu uitati ca "Esecul este primul pas spre succes!"
Iata o lista cu primii 50 despre care vom scrie incepand de maine.
1. Henry Ford
2. R.H. Macy
3. F.W. Woolworth
4. Soichiro Honda
5. Akio Morita
6. Bill Gates
7. Harland Davis Sanders
8. Walt Disney
9. Albert Einstein
10. Charles Darwin
11. Robert Goddard
12. Issac Newton
13. Socrates
14. Robert Sternberg
15. Thomas Edison
16. Orville and Wilbur Wright
17. Winston Churchill
18. Abraham Lincoln
19. Oprah Winfrey
20. Harry S. Truman
21. Dick Cheney
22. Jerry Seinfeld
23. Fred Astaire
24. Sidney Poitier
25. Jeanne Moreau
26. Charlie Chaplin
27. Lucille Ball
28. Harrison Ford
29. Marlyn Monroe
30. Oliver Stone
31. Vincent van Gogh
32. Emily Dickinson
33. Theodor Seuss Giesel
34. Charles Schultz
35. Steven Spielberg
36. Stephan King
37. Zane Grey
38. J.K. Rowling
39. Monet
40. Jack London
41. Louisa May Alcott
42. Wolfgang Amadeus Mozart
43. Elvis Presley
44. Igor Stravinsky
45. The Beatles
46. Ludwig van Beethoven
47. Michael Jordan
48. Stan Smith
49. Babe Ruth
50. Tom Landry
Ti-a placut? Citeste si:
Iti place pagina? Click aici sa ii dai SHARE!
Taguri:Abraham Lincoln, Akio Morita, Albert Einstein, Bill Gates, Charles Darwin, Charlie Chaplin, Dick Cheney, Emily Dickinson, F.W. Woolworth, Fred Astaire, Harland Davis Sanders, Harrison Ford, Harry S. Truman, Henry Ford, idee geniala, Issac Newton, Jeanne Moreau, Jerry Seinfeld, Lucille Ball, Marlyn Monroe, oameni de succes, oameni de succes care au dat gres, Oliver Stone, oprah winfrey, Orville and Wilbur Wright, R.H. Macy, Robert Goddard, Robert Sternberg, Sidney Poitier, Socrates, Soichiro Honda, Thomas Edison, Vincent van Gogh, Walt Disney, Winston Churchill